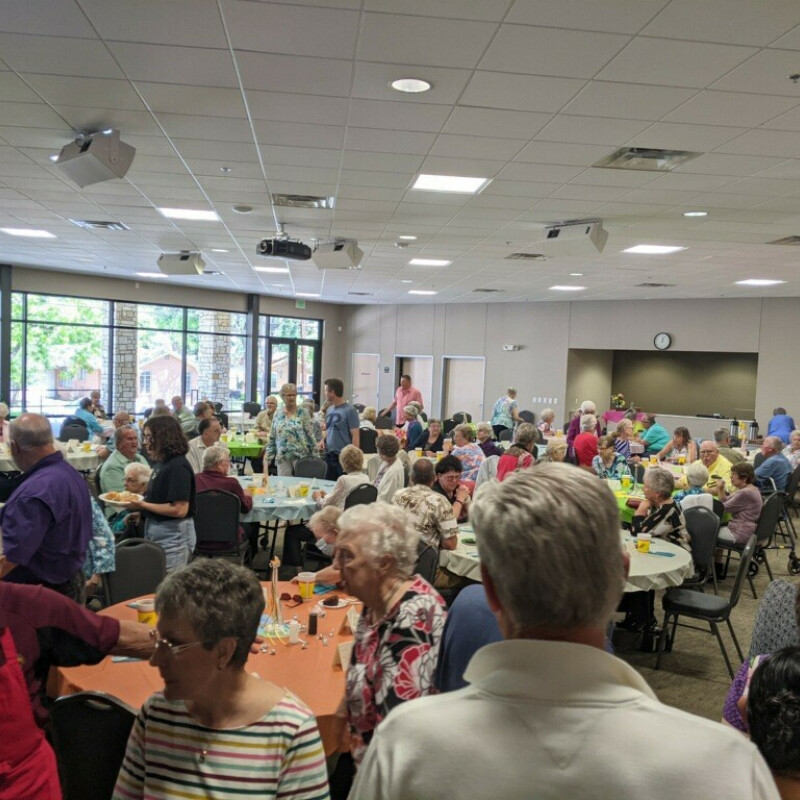 OCTOBER 20
Senior Adult Luncheon
Contact: Barry Owens | barry@fbcnb.org
Room
(September-May)
For adults ages 55+
12:00-1:30 PM in Rushing Hall
Typically the second Thursday of each month*, except for summer
All luncheons are free, with the exception of February and December, which are catered banquets (Valentine and Christmas). $5 tickets are available from Pastor Barry or any Senior Adult Ministry Team member.
Once we start up again in the Fall, please sign up at the Welcome Center in the Sanctuary foyer.
2022-2023 Dates

December 8 (Christmas Banquet, $5)
January 12, 2023
February 9 (Valentine Banquet, $5)
(None in March, typically due to a Senior Adult Retreat in March)
April 13
May 11