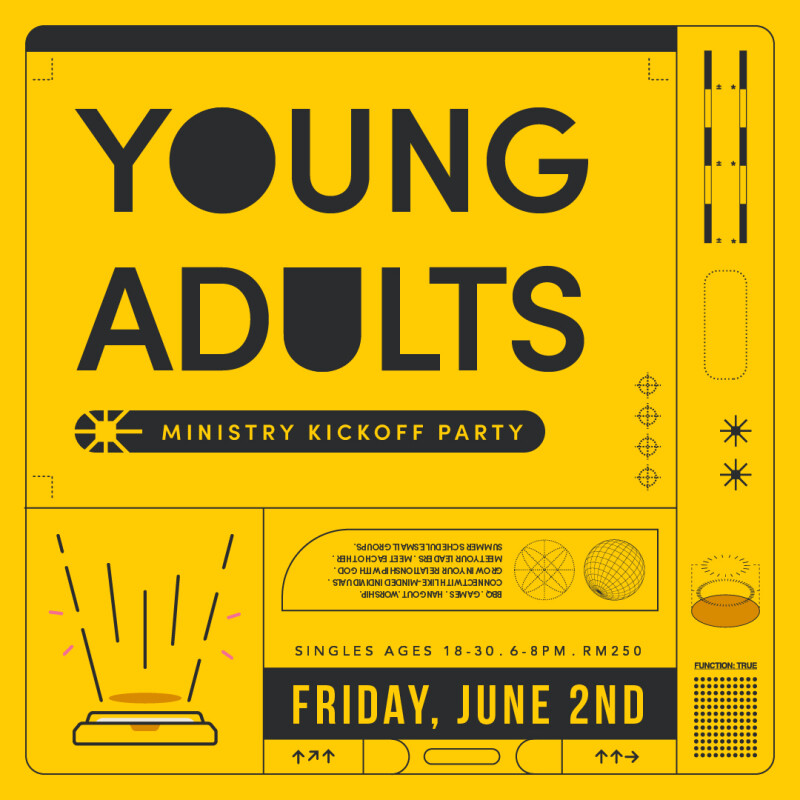 Friday, June 2
Young Adults Kick-Off Party
Room 250

Hey young adults (ages 18-30)!

Join us June 2, 2023, from 6:00-8:00 PM at FBCNB for an exciting evening filled with delicious food, lively fellowship, and uplifting worship. We'll be singing some songs and hearing a powerful message from our very own Pastor Justin.
✷BUT THAT'S NOT ALL!✷
This Kick-Off Party is specifically designed to introduce you to the leaders of our ministry, to our summer programming, and most importantly...to each other!
We'll be meeting every Friday, all summer long! (Details coming soon) This event is the perfect opportunity to learn more about what we have in store. Whether you're a lifelong believer or just starting to explore your faith, our ministry is the perfect place to connect with like-minded individuals and to grow in your walk with God.

Come as you are.
Join us for an unforgettable evening of fun and fellowship.
SIGN UP HERE
(This will help us prepare enough BBQ!)

If you have any questions, please contact Pastor Justin justin@fbcnb.org.