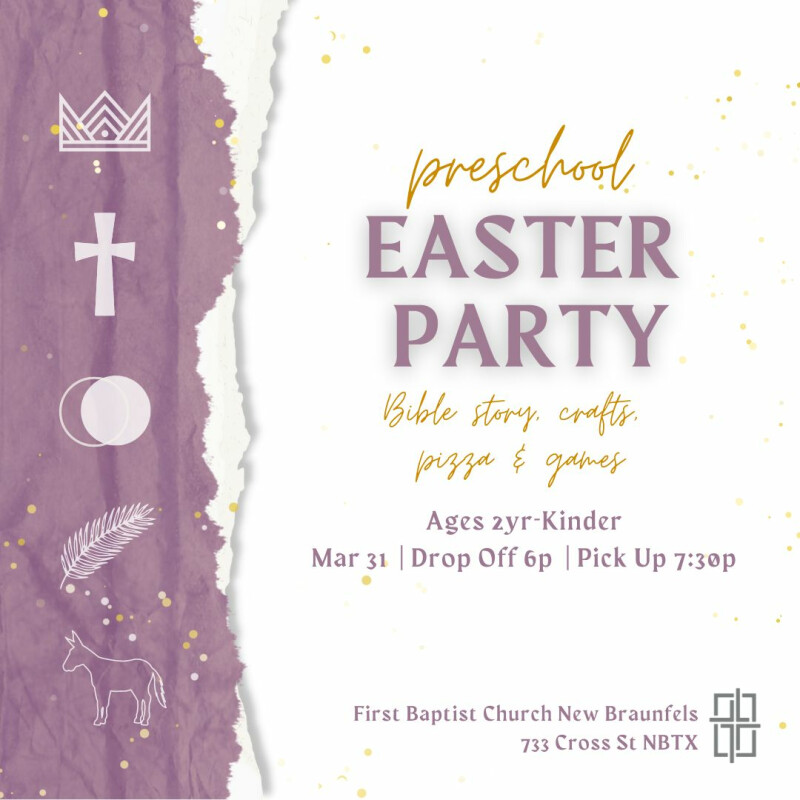 Friday, March 31
Preschool Easter Party
Contact: Holly Lucas | holly@fbcnb.org
Time: 6pm – 7:30pm
Your preschoolers, ages 2-Kindergarten, are invited to a FREE Easter Party!
We will hear a Bible story, eat dinner*, do a craft, play some games, and more.

Use the 'CHILDREN' entrance.
Drop off is at 6pm.
Pick up is at 7:30pm.

*Dinner: Pizza & fruit. No drinks are provided, please send a labeled water bottle with your preschooler.


*The deadline to register is Sunday, March 26th.